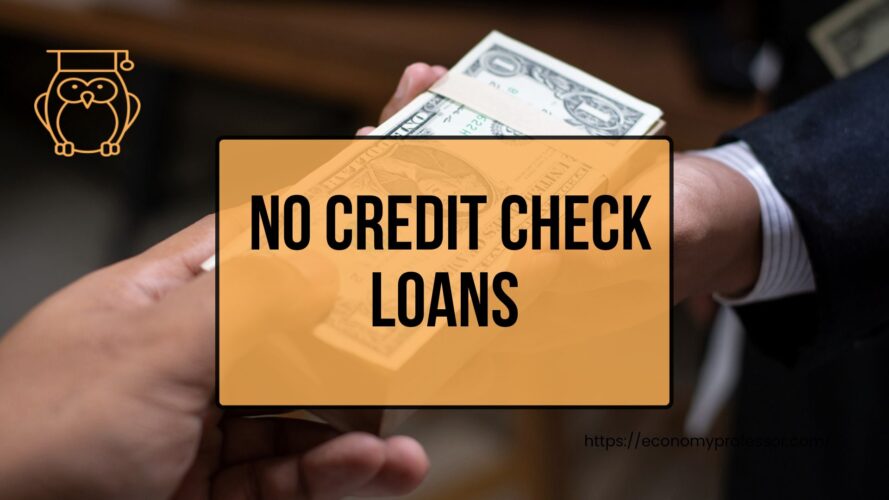 Loans without credit checks allow borrowers to obtain the necessary funds in a shorter period of time compared to a traditional loan, since their receipt is not accompanied by a strict check of the potential borrower's creditworthiness.
What is a loan without a credit check?
Loans without credit checks can take the form of personal loans, installment loans, and any other type of loan product offered to potential borrowers. Their main and undeniable advantage is that they will always be useful to a borrower who needs money and is unable to apply for a traditional bank loan due to a bad credit history, for example. Naturally, the absence of a credit check of the borrower is fraught with risks for both the lender and the borrower. In this regard, before applying for such a loan, you should familiarize yourself in detail with the terms of lending for such loan products. Unlike traditional loans, which can be issued for a long period, loans without a credit check are usually short-term with maturities typically up to 30 days.
How do loans work without a credit check?
If you apply for such a loan, you should remember that a loan without a credit check does not mean that the lender will not check it at all. With this type of lending, the lender will run a so-called soft credit check on your credit case using information from credit reporting agencies. The lender will also examine a wide range of data about you, your credit score, your income level, employment status and bank accounts. However, all this information will not affect your credit rating, and you need a lender to minimize possible credit risks.
What are the requirements for potential borrowers?
As with other types of lending, the lender imposes a number of requirements on the borrower, which will be less stringent than with other types of lending:
you, as a potential borrower, should, as a rule, be at least 18 years old (some states have set their own age limit. So, in Alabama or Nebraska – 19 years old);
you must have a job or any other proven source of regular income (dividends, alimony, royalties, disability benefits, etc.);
in general, lenders who provide loans without a credit history check are not interested in your credit score. Some lenders may impose minimum requirements (620 points in total) on your credit score. Therefore, before applying for a loan, you need to study the conditions offered by different lenders and choose the most suitable one for yourself;
you must have an active checking or savings account. It is needed, firstly, so that the lender, without conducting a strict credit check, could get acquainted with the state of your bank accounts. Secondly, funds will be credited to it when your online application for a loan is approved. Not all lenders make this requirement.
Disadvantages of loans without credit check
Of course, like any other short-term loans, loans without a credit check have some drawbacks to keep in mind:
these loan products may offer a higher interest rate due to the high credit risk;
loans without credit checks are always short-term, provided for up to 30 days, and can lead to a cash gap for the borrower, because must be repaid within a shorter period of time;
a number of lenders, when offering such loan products, may provide for a one-time commission for issuing a loan, as well as penalties for late payment, which, ultimately, may lead to an increase in the total cost of such a loan;
as a condition of the loan agreement, some lenders may provide for automatic debiting of funds from your bank account. Keep this in mind if you are making payments on other bills that you have, for example, if you make a monthly mortgage payment.
So, loans without credit checks have higher interest rates due to increased credit risk, shorter terms, which usually do not exceed 30 days, are provided with proof of your income level, but are an excellent option for people with a low credit score who need in quick and easy financing of their expenses.